...there are no garage sales! Not a one! ...oh well, ok, one. At which I got for $5 each:
2 outdoor, falling apart chairs which are (apparently)
from the French Riviera!
Otherwise, there's only 2nd hand bookshop and expensive op-shop purchases. The op-shop in Warrandyte may be open on Sunday's but that's no excuse for daylight robbery. I found these beautiful Micasa coffee cups...
with 10 cents very clearly written on the bottom...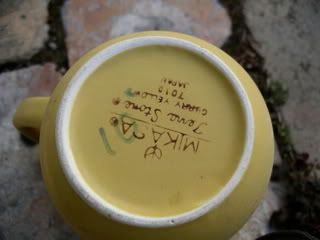 And the shop assistant tried to convince me that it said 1 dollar!!
I also got these fabulous glasses for $2 which make things appear brighter (good for when you're in a melancholy mood) but strangely work very well at cutting out the glare.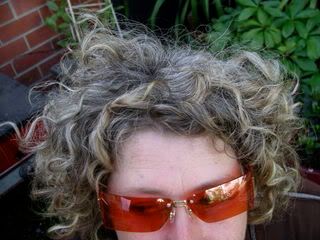 And this gorgeous bag - which I've dubbed my 80's Mosman bag - and its contents: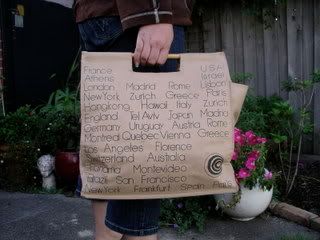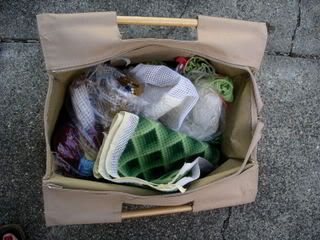 some finished and unfinished needlepoint and wool
and 1941 which I remember seeing when I was in high school and being strangely aroused by the make out scene in the B52.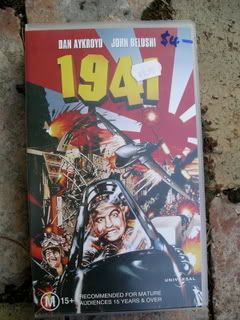 And from the 2nd hand bookshop, I got this excellent resource...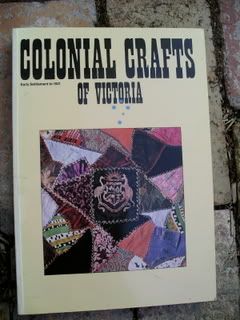 And this was an absolute find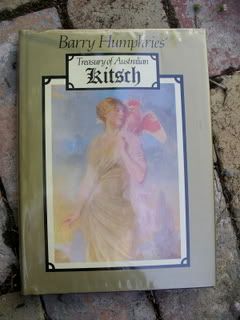 which contained many wonderous things including this...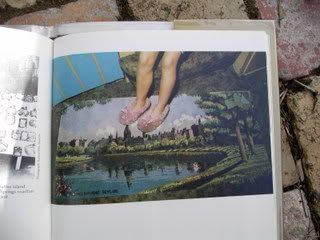 yes, it's some fluffy slippers on a shag rug with an illustration of the yarra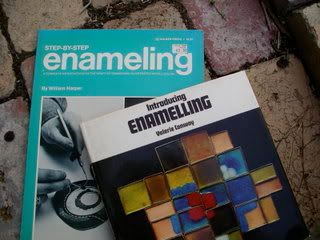 more research material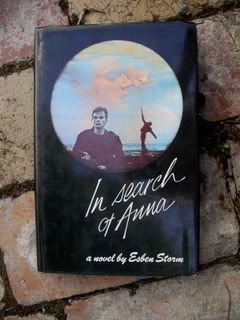 dunno what this is like but my sailing buddy pursuaded me to get it.
and this...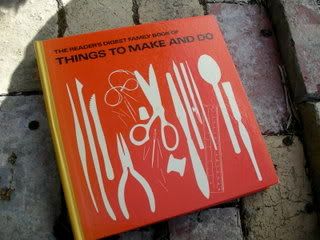 which contains these gems...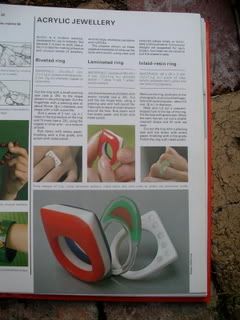 making acrylic jewellery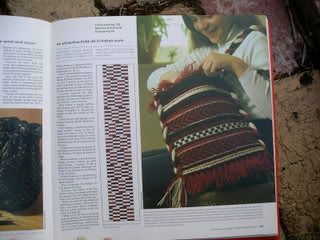 "An attractive hold-all in Indian style"!!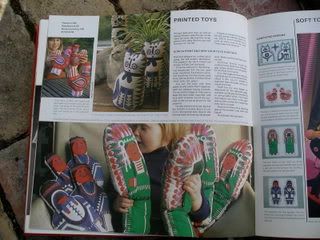 and I believe these are all the rage in crafty blog-land
So altogether, not a bad start to the year.
cheers, Anna